One of the best advantages of living in our community is the care of our residents and the support we give to their families.
Memories hold a connection to our past and a special link to our future. For those with memory loss, comfort can be found in a fulfilling and loving atmosphere. Residents are encouraged to bring in plants, pictures, and other items from home to personalize their rooms and help them connect to their past.
We are exclusively dedicated to providing care for seniors living with Alzheimer's and other forms of dementia. Our community features bright, beautiful apartments that are designed to be like home. We also feature a lovely outdoor courtyard where residents can breathe fresh air and take in the wonderful Minnesota seasons.
Today millions of older adults are living with memory loss. That means that millions of families and friends are watching loved ones become more confused and frustrated every day.
Our memory care community provides assistance for seniors with memory loss issues. This special residence is designed to care exclusively for residents with Alzheimer's Disease or other forms of memory impairments. Close supervision is provided 24 hours a day in a secure, friendly, residential atmosphere.
We take a forward look to how personal and health related services are offered to our resident's. Because we understand that no two people are alike in their needs, we have created five levels of service to better serve our residents. With each level, residents needs are assessed by our Registered Nurse to determine with the family which level best suits their needs. We take the time to get to know your family member as a person. Both personal and health related services are offered to our residents to help them stay as independent as possible, for as long as possible.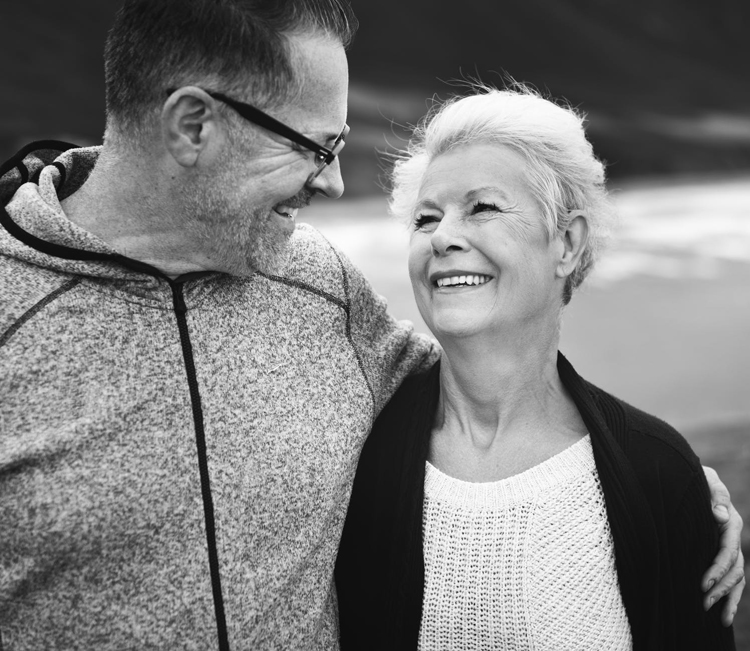 Family Participation
Our Community Life Coordinator organizes family picnics, parties and holiday gatherings. The Director of Resident Services, helps plan support programs for family members dealing with the difficult changes associated with Alzheimer's disease and memory loss.
Families are encouraged to participate in individualized care planning sessions and are welcomed to visit any time. Family members often stop by for meals, take residents home for a visit, or go on outings. Our professional and trained staff focus on health care, so family members can devote more time to emotional support and the loving attention that only they can give.
Apartment Features
Residents bring their own furniture and decorate the spacious apartment to reflect their own personal tastes and memories. We believe that anyone who becomes part of our community is home, and we strive to make each resident as comfortable in their new surroundings as possible.
Throughout your apartment you'll notice a design that makes residents lives easier…lever handle door hardware, wider halls and doorways, wall-to-wall carpeting, single handle faucets, electrical outlets placed high for easy reach, high lighting level, raised television and telephone jacks. Now enter the bathroom and notice even more special touches…grab bars, walk-in showers higher height toilets.
Home-Cooked Meals
Three home-cooked meals plus healthy snacks are served daily in our beautiful dining room. Our Chef prepares all of our meals fresh each day for our residents. Special diets are also available, depending on individual needs. Upon move in, we meet with family members and the residents to get a sense of what types of foods they like and which ones stir memories of the past.
Because we believe that residents still want to be active and enjoy a level of self-worth, we have specially designed a resident kitchen within the community where residents can enjoy helping prepare snacks or parts of the meals in their own supervised kitchen. Whether it is preparing cookies or helping cut up strawberries for the evening meals, it is easily one of the most popular areas in the community!
Trained Staff
Caring for those with Alzheimer's disease and dementia requires knowledge, experience, understanding and – above all – compassion. Caring for those with Alzheimer's disease and dementia requires knowledge, experience, understanding and – above all – compassion. Staff at Watermark Senior Living receive continuous training from some of the most skilled and experienced professionals providing memory care today. Compassion, combined with the positive attitudes of staff, drives the success of the program.
Our staff looks for opportunities to help residents succeed at familiar tasks, whether it is making their bed or baking a sheet of cookies. These activities give residents the opportunity to experience the satisfaction of a job well done with the security of knowing a helping hand is always nearby.
While resident's have similar needs, each resident has his or her own likes and dislikes, routines, and lifestyles. Even when seniors live with others in a senior living community, they are individuals.
The Harbors is professionally managed by Harbor Health Management, LLC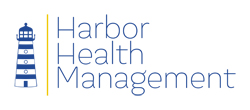 We are licensed through the state as a Comprehensive Assisted Living Provider.