Our vision places the needs of the residents as our main priority.
When residents come to live with us, they can expect a wonderful atmosphere where they are valued as an individual.
Our Six Vision Points
Resident Directed Focus
Offer Choices
Maintaining Resident Dignity
Promote Individuality
Professional and Responsible Team
Financial Responsibility
Maintaining Resident Dignity
Professional and Responsible Team
The Harbors is professionally managed by Harbor Health Management, LLC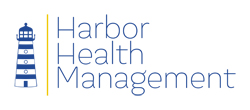 We are licensed through the state as a Comprehensive Assisted Living Provider.